Tom Coleman
sent these in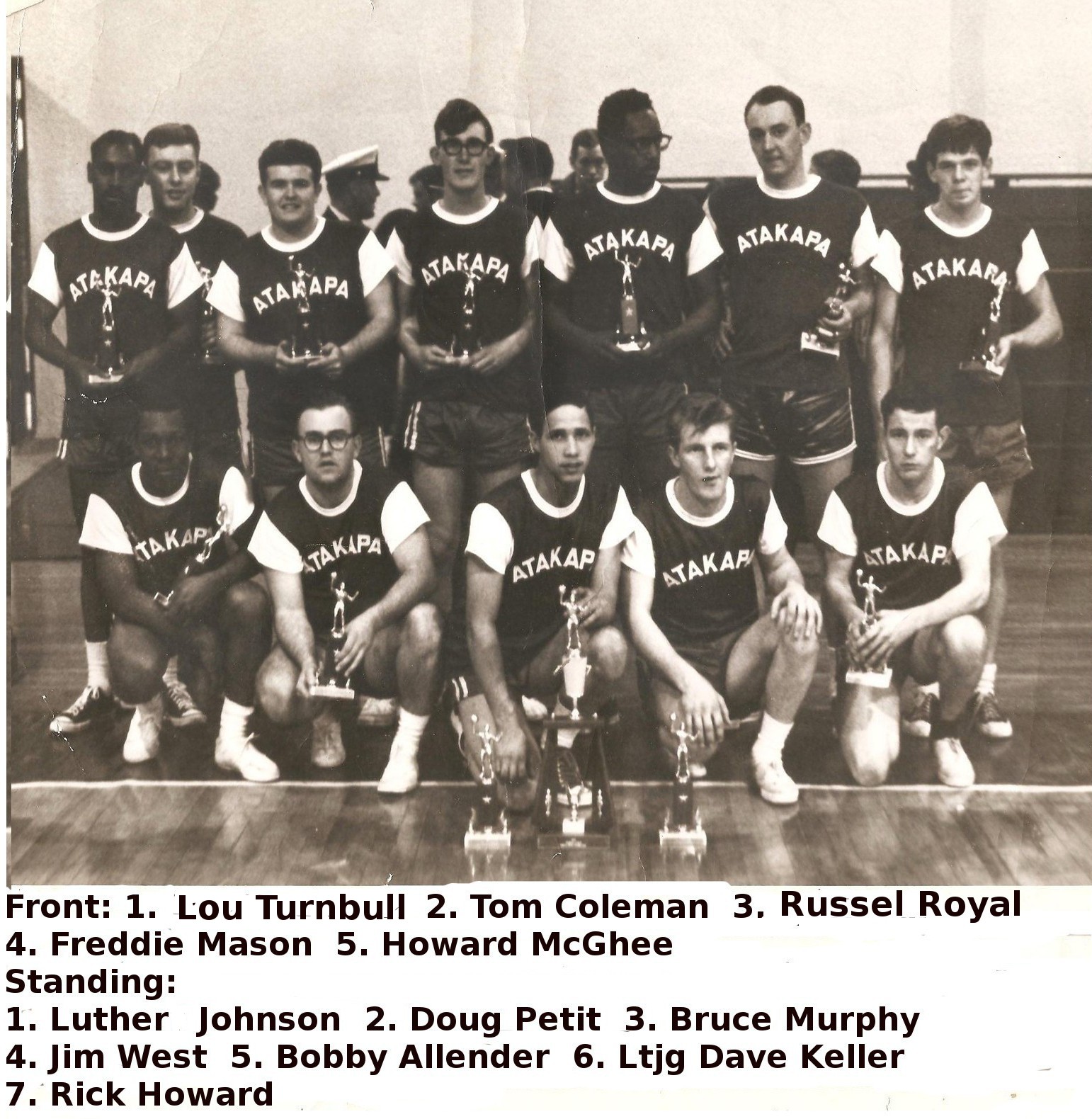 Here are 2 Atakapa pictures that I found in my collection. Atakapa1 shows the ship's basketball team circa 1968;
I believe it was taken aboard an aircraft carrier but don't remember which one. I still have the trophy I am holding.

Atakapa2 was taken on 24 July 68; left to right: Doug Petit, QM3, New York; R. Brown. RD2, Florida;
Mike Crowder, QM3, Charleston, WV; Bruce Murphy (ship's clown?), RD3, Roanoke, VA.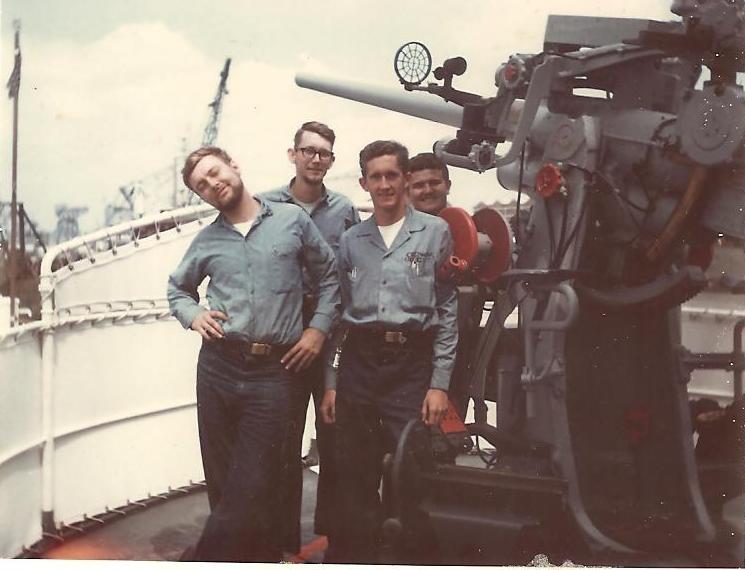 BACK

HOME